— from Thrillist
Last year, Americans left a whopping 650 million vacation days on the table — four per working person. When asked why, people say cost. Which is just bonkers, because this country — maybe more than almost any other on the planet — abounds with badass cities worth exploring, and at prices often less than what you'd pay in your hometown.
Simply put, taking a vacation you'll remember for the rest of your life doesn't need to break the bank. If you're reading this, you've almost certainly been to a handful of these 15 cities — but others, you're still waiting to explore. We're here to tell you these are all places worth diving into, and if you save up even a little bit of scratch, you can probably afford to do 'em up bigger than you'd expect. Enjoy: chances are you've more than earned it by now.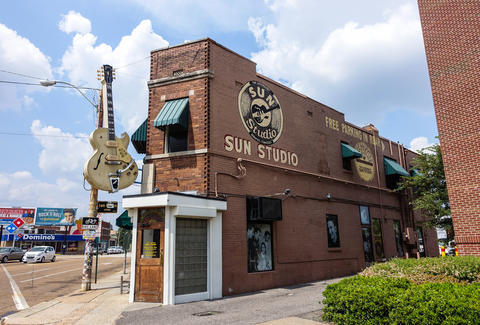 Memphis, Tennessee
Cheap must-eat: The $4 cheeseburger at the local chain Tops Bar-B-Q has everything you could want out of a fast-food burger: it's thin, salty, and topped with the required slice of American cheese. Best if consumed with baked beans and slaw in one of the 15 locations' '70s ambiance.
Best cheap thing to do: Go roller skating at the Crystal Palace, a disco roller rink in South Memphis where the old pros will show you how it is done.
Why it's worth a visit: Divey and proud, Memphis has kept some of the best parts of its history as a Southern music and food hub. We're not as flashy as Nashville (we wouldn't want to be) or as wild as New Orleans, but we've got charm and character galore. It's easy to get comfortable in Midtown's garage-rock haunts or North Memphis' famous blues bars.
A good trip to Memphis takes knowing which tourist digs to take on, and which to dodge. Elvis' famous shag-carpeted residence, Graceland, deserves the hype, but it will cost you. (The candlelight vigil during Elvis Week is a consummately weird local ritual, totally worth attending.) But if you spend too long lingering on the beloved blues drag that is Beale St, you'll end up spending too much cash on watery drinks and miss Memphis' best traits. Instead, splurge on music history during the day and then hit up the constellation of local dives. The P & H Cafe is the best for beer and pool; the Hi-Tone is your stop for garage rock.